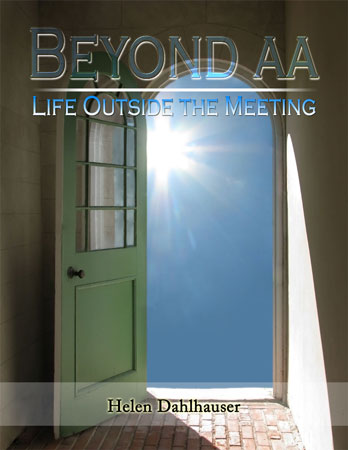 Beyond AA: Life Outside the Meeting E-Class: $34.95
This six-part course is designed to be provide additional support to someone in recovery and participating in a 12-step program.
Each week you will receive a guided meditation and written course material to assist you in divine in more deeply to your own experiences in recovery.
Topics Include:
Part 1: A New Beginning
Part 2: On Your Path
Part 3: If Your Wagon Feels Wobbly
Part 4: Let's Talk About Sex
Part 5: Your New Life
Part 6: Courageous Sobriety
Who is this for?
This six part course is intended to focus on the first two years of recovery. It is an adjunct to someone in recovery and participating in a 12 step program. The course is useful for both the recovering addict and the codependent. Anyone affected by the disease can gain a greater grasp and understanding through this process. Furthermore, the best sobriety is coupled with 12 step attendance and ongoing counseling. AA keeps the alcoholics sober. Counseling helps them deal with secondary recovery issues that will ultimately provide a deeper sobriety. Abstinence from the substance and an intellectual understanding of one's behavior are key to a happy, healthy life. This course can help those who choose not to go to counseling, and/or adjunct to counseled family members and includes anyone who wants an understanding of the disease. The contents of this course are not intended to replace AA or any other 12 step program. Topics, such as nutrition, sex, and exercise that are covered in this series are meant to enhance the AA way of life.
For every person who suffers from an addiction or a loved one's addiction, here is a guide that leads to freedom from the perils and the bondage of alcohol and/or drugs.   The journey through this course will produce a destination full of hope and healing. Dahlhauser's approach is concise, honest and powerful."    -Barbara Gaskill, editor
What does it contain?
The process of the first two years of recovery is covered by providing discussions of common problems. In addition, exercises, practical suggestions and weekly meditations are included.
You will receive:
A 37-page PDF filled with helpful suggestions, exercises and encouragement
6 guided meditations to assist you in finding your balance and authentic self
Beyond AA: Life Outside the Meeting E-Class: $34.95